eCommerce for Infor M3 by LeanSwift
LeanSwift eConnect for Infor M3 enables your web shop to seamlessly integrate with Infor M3 without any additional software. It is the only out-of-the-box solution that connects your M3 installation to Magento.
– Key M3 information such as inventory and pricing can be scheduled to be synchronized or can be updated in real-time.
– Customer and item information is synchronized over to Magento.
– Each customer will have on-demand access to their order, delivery and invoice history from M3.
eConnect is available in two editions – B2B and B2C. There are also add-on modules such as grid ordering for Fashion and ordering on behalf of customers for sales reps.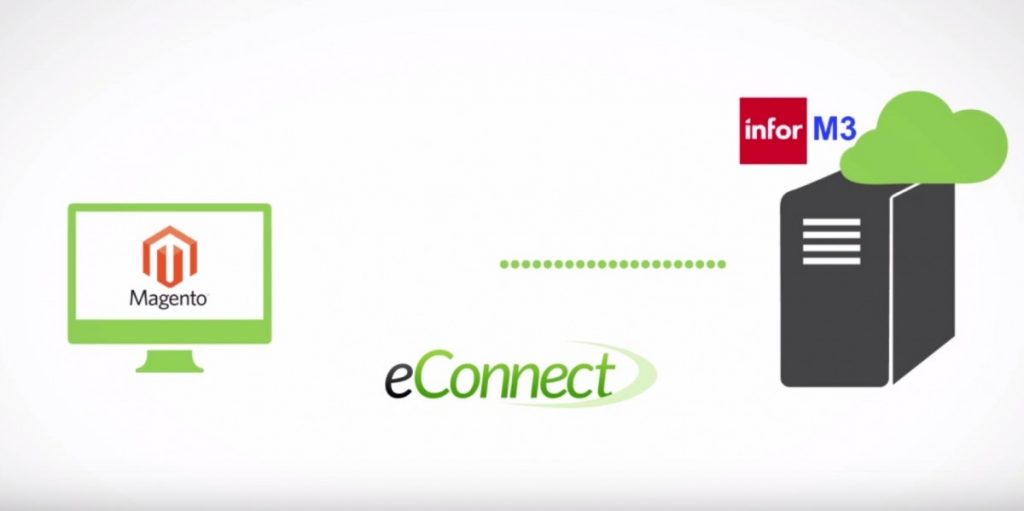 Benefits
• Easy installation and no need for any additional third party products
• Extend the rich functionality of Infor M3 to your Magento store front
• Reduce manual work by synchronizing data between the systems
• Take full advantage of Magento's rich marketing features
• Offering backed by LeanSwift's wealth of knowledge within the Infor M3 space
• Standard product with maintenance guarantees compatibility with future versions of Magento and future versions of Infor M3